Novels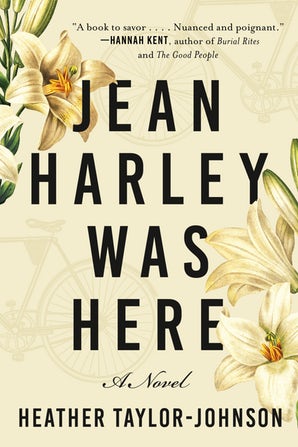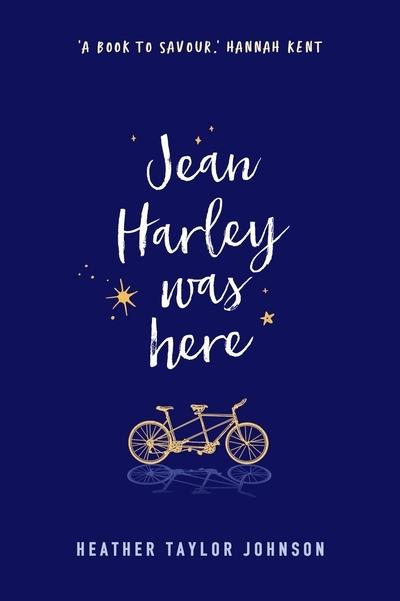 Jean Harley was Here (Arcade Publishing, USA 2018 and UQP, Australia, 2017)
Jean Harley – wife, mother, lover, dancer – is a shining light in the lives of those who know and love her. But when tragedy strikes, what becomes of the people she leaves behind?
Her devoted husband, Stan, is now a single father to their young son, Orion. Her best friends, Neddy and Viv, find their relationship unravelling at the seams. And Charley, the ex-con who caused it all, struggles to reconcile his past crimes with his present mistakes. Life without Jean will take some getting used to, but her indelible imprint remains. Jean Harley was Here is a touching and original exploration of love, relationships, and the ways in which we need each other.
*
Shortlisted for the Readings Prize for New Fiction 2017
*
"Sure to be popular among fans of Liane Moriarty and Sarah Pekkanen, this tender, witty novel dives into the life of an amazing woman by exploring the grief of those she's left behind. Taylor-Johnson's ability to bring the diverse voices and viewpoints of the supporting characters to life is admirable, especially in a novel this size.", this tender, witty novel dives into the life of an amazing woman by exploring the grief of those she's left behind."—Booklist
*
"A tragic intercontinental love story about a couple with a mixed destiny . . . Taylor-Johnson is a charming writer with a poetic bent."—New York Times Book Review
*
"This ambitious attempt to fully depict a life so rich with feeling and joy is both sharp and elegantly crafted."—Publishers Weekly
*
"Jean Harley Was Here performs the work of which only the best fiction is capable: it reminds the reader of the precious value of life, of the responsibility we have in caring for one another as best we can, and of the beauty that can result from these efforts. I laughed and cried and loved these characters, each and every one, without reserve. You'll be so glad to be a part of Jean Harley's world."—Kayla Rae Whitaker, author of The Animators
*
'Heather Taylor Johnson has a poet's understanding of the world: her exploration of the way in which our lives intertwine – for better and for worse – is nuanced and poignant. A book to savour.' – Hannah Kent, author of Burial Rights
*
"Warm and insightful."—Christos Tsiolkas, author of The Slap
*
'Something special happens when a poet writes a novel: you can feel it in the rhythm of the language, in the rolling cadence of the phrases, the measured rise and fall of the structure of the writing itself, in the pulse that beats beneath the words. Such a book is Jean Harley Was Here' – Cass Moriarty, author of The Promise Seed
*
'I just couldn't put it down. I was engrossed immediately and tearing up by page two; it felt so real. This is a moving portrayal of the power of love and of friendship and it's wonderful.' – Jan Lockwood, Readings' Staff Pick
*
'I loved the book. Beautifully done … extremely well written.' – Jennifer Byrne on the ABC Book Club. Click here to view the episode.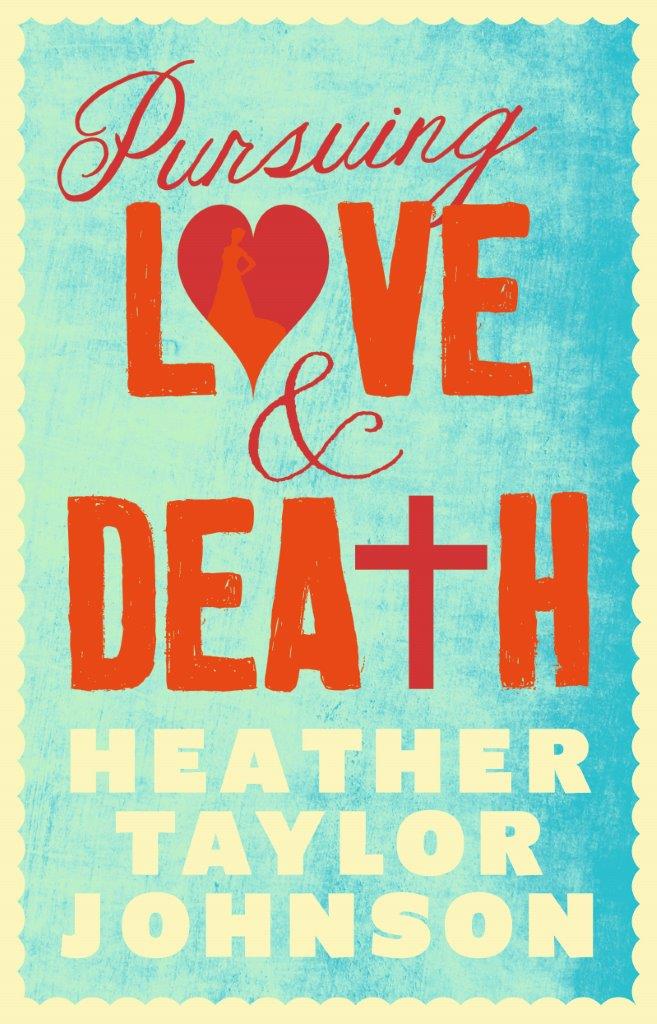 Pursuing Love and Death (HarperCollins, 2013)
Told with the perfect mix of humour and tragedy, this is a tale for all families who have ever questioned how well a relative can really ever know another.
It is customary to bring gifts to a wedding. But as daughter Luna prepares to marry her dream husband, the Smith family instead have in tow their own idiosyncratic brands of emotional baggage. Her father, Graham, struggles to write his own obituary; her mother, Velma, attempts to negotiate her mid-life crisis with a lover seventeen years her junior; her brother, Ginsberg, tries to come to term with being a homosexual who has inadvertently fallen in love with his wife; and her obese uncle, Darren, starts an obsession with the absurd hero Ignatius J Reilly of John Kennedy Toole's A Confederacy of Dunces. Can these hopelessly misguided attempts to unravel the complexities of family, legacy, sexuality and, ultimately, love and death, ever come to a resolution? A stunning debut novel by Heather Taylor Johnson, Pursuing Love and Death is a darkly comic family saga, written with wit, lyricism and poignancy. It asks just how well we can really know our own family members, and what might be 'good enough' for them, as well as for ourselves. With clashing personalities uniting for the first time in years, the result is explosive.
*
"A novel rooted in Eros and Thanatos, a warm, tantalising and disturbing analysis of sweet perfidy and obsessive madness, where comedy and small tragedies are dealt a generous hand….This is a work brimming with poetic carnality.' – Brian Castro, author of The Bath Fugues
*
'I happened to finish reading Pursuing Love and Death on Bloomsday, which was perfectly appropriate for such a psychologically dense, character-stuffed, richly domestic novel, written with a poet's ear for language.' – Peter Goldsworthy, author of Maestro
*
'An impressively confident debut .. Funny, poignant and messy' – Caroline Baum, author of Only